A raw, revealing and powerful account of life inside, as told by prison inmates.
A raw, revealing and powerful account of life inside, as told by prison inmates.

Violence. Gangs. Drugs. Smuggling. Weapons. Scams. Hierarchy. Murder.
Welcome to prison life in New Zealand.

Most New Zealanders will never know what it's like to do time, to spend days, months, years, even decades behind bars with some of the country's most dangerous, volatile and notorious criminals.
For the men and women who have spent time inside, it's an experience they will never forget. These are their stories.
Behind Bars takes you deep into the prisons of New Zealand and reveals the private lives of inmates — their first night inside, how they spend their time, how they change, learn who to trust, how to fit in and, ultimately, how they survive.
A raw and fascinating glimpse into a world most of us can only imagine.
'You exist, you survive. You see many things, and you meet many people you wish to God you'd never met. Prison is not real. What happens in there happens, but it's not real life.'

'Be prepared for one horror story after another from both sides of the bars . . . Anyone who has an opinion about the prison system should read this book.' Paul Little, North & South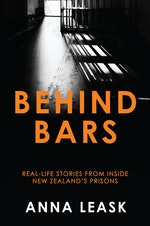 Trade Paperback
9780143770268
May 29, 2017
Penguin (NZ Adult)
A Day in the Life
Six-thirty in the morning. Every day. The sound of boots outside the door, the jangle of keys and the sound of metal being pushed into the lock, twisting and unfurling the cylinder, pulling the bolt out of place. Every day, the same sound, the sound of freedom — of sorts. The heavy door is hauled across, light and cold air pouring into the cell, and a voice on the other side calls out, something to the effect of good morning, wake up, unlock time. The inmate stretches, rolls over and opens an eye to see the guard in the open doorway. It's time to start another day behind bars.